In
FPGA
design, specialization and
experience
matters most. Design engineer fail to:
Select a correct device and proper pins.
Architect and design the project that easily and consistently meets timing requirements.
Implement maintainable, efficient and well documented code
Deliver high quality product on time with no surprises
If you are starting a critical
FPGA
Design engineer or , just realized you are in trouble, you need a
Design engineer
. Brain surgeries are done by brain surgeons, high quality sophisticated FPGA projects are done by FPGA Design engineer.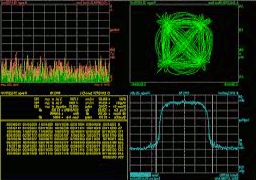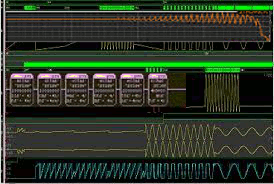 Our engineering outsourcing experience spans a wide range of industries, including
Telecommunications, Data Communication, Aerospace
, Automotive, Electronics, Instruments, Machinery, Medical Devices, Pharmaceuticals, Transportation, and more
Whether you have a brand new Design engineer that needs to be finished without surprises, stuck in an impossible project, need help to complete a project, in a stage that only a Design engineer can recover, or just need to overcome a problem, the following initiation form is your way out. Once the information is received and analyzed, you will be contacted shortly for the initiation of
help
process with preliminary analysis report.
The FPGA Developer
The FPGA Developer


Responsibilities The FPGA Developer will work with a team of local and overseas HDL developers to complete
 CPLD and fpga designs, simulations, synthesis, floorplanning and lab integration. 

Primary Responsibilities

Lead a team of FPGA designers to ensure efficient work, status, problem resolution and customer satisfaction.
Provide training as required to ensure compliance with DO-254 and other industry standards and certification standards.
Follow DO-254 Level A program planning documentation, and ensure CPLD/FPGA design team adheres to the plans. 
Capture and document the customer flowed down functional requirements, and develop and document the derived requirements for FPGAs. 
Design FPGA architectural diagrams, develop VHDL to implement the design critical functionality. 
Develop subfunctions and test benches. 
Perform engineering timing simulations and functional analysis. 
Interface with the team and Quality Engineers to support the creation of the DO-254
Qualifications BS degree in Electrical Engineering or Computer Engineering; Computer Science
Experience in VHDL or Verilog design for CPLDs or FPGAs. 

Experience with DO-254 Level A design methodology for Complex Electronic Hardware.
In depth experienced simulating HDL and using Mentor Modelsim.
Experience with Actel, Xilinx, FPGAs and development tools.
Excellent FPGA lab integration and troubleshooting knowledge.
Ability to design test benches.
Must display excellent teamwork, team leadership and problem solving skills.

Preferred
Experience with Mentor HDL Designer, Precision Synthesis, Questa and Req Tracer.

FPGA Design Engineer
FPGA Design Engineer

Our complete range of products is complemented by our system design expertise which enables us to offer
 innovative physical and functional integration concepts that extend beyond the traditional boundaries of
 aircraft electric systems. Electric Systems is looking for a FPGA Design Engineer to join our team.
 Responsibilities include:
 - Development of complex and high speed FPGA designs
 - Coding, simulation and testing of developed FPGA design
 - Integration, testing and debug of FPGA design on hardware platform
 - Review of FPGA design artifacts generated by others.
 Qualifications BSEE with 25+ years or MSEE with 3+ years related work experience developing complex FPGA based designs
 The  qualities:
 - Proficiency in VHDL.
 - Experience with Cadence NC-Sim and Actel development environments,
 - Excellent hands-on laboratory skills in testing and verifying FPGA designs in hardware,
 and familiarity with a wide range of test equipment.
 - Experience with aerospace certification of designs including familiarity with RTCA DO-254
 - Ability to perform variety of tasks with a quick learning ability.
 - Self-motivated and self-directed individual, with little supervision necessary. 

Design and qualification of next-generation electronic/electrical equipment (to be clear this job is not a board design position).
Be the central technical expert on our current and next generation technologies.
Fulfill Engineering Change Requests (ECR?s).
Component selection and Bill of Material generation targeted for manufacturing environment (Design for Manufacturing).
System diagnostics and development of test fixtures (Design for Test).
Prepare engineering/manufacturing documentation; schematics and design specifications, Bill of Materials (BOM?s),
 systems requirements and test plans.
Support product regulatory and safety certification (Design for Compliance).
Guidance of PCB projects through layout and fabrication.
Support Software development team (integration control documents)
Provide support to Manufacturing, Installation, Technical Services and Purchasing organizations.
Support, maintain and upgrade existing theatre products.

fpga Requirements
fpga Requirements

FPGA Requirements:

Have thorough knowledge & passion of high end consumer electronics
An intuitive and inquiring nature.
Ability to learn complex concepts in a fast-paced environment
Personal passion for providing excellence in visual entertainment.
Self motivated, self-starter with positive outlook and high energy.
Strong analytical and problem solving skills.
Strong verbal and written communication skills.
Good interpersonal skills and an ability to achieve issues resolution.
Strong team player, with the ability to work effectively in a multi-disciplinary design environment.
Willing to work under schedule and pressure to achieve defined business goal.
Your technical profile
Minimum Requirements:
BSEE with 5-8 years experience in digital, analogue and electronics design.
Understanding of high speed design and various high speed serial buses including protocol level and signal integrity.
Good understanding of engineering data packages for manufacturing.
Good understanding of cable design and documentation both at the system and sub assembly level.
Experience with PC architectures and fault diagnostics.
Familiarity with electronics design tools (such as Orcad and or Altium).
Experience working with PCB layout designers.
Understanding of PCB fabrication and assembly.
Hands-on experience and familiarity with oscilloscopes, analyzers and other related lab equipment.
Strong knowledge of electrical noise and grounding principles.
Hands-on experience in taking a product from design and release manufacturing.
Cradle to grave design methodology.
Familiarity with APC standards and manufacturing quality standards.
Experience with ISO9001 and continuous improvement concepts.

fpga Qualifications
fpga design for Qualifications


Qualifications:
Design verification test experience at both the component and system level
Experience in power distribution, EMC control and surge suppression
Working knowledge of CPU and or DSP and or FPGA applications
Working knowledge of HD SDI and or display port and or HDMI
Familiarity with SMPTE, USB, THX, DTS, DCI, FIPS, AES/EBU, RS232/RS422, UL, CSA and CE standards would be beneficial.
AGP/PCI & PCI-EXPRESS knowledge
SDRAM/DDR/DDR2/GDDR3 familiarity

All the material listed and linked at this World Wide Web domain are strictly private property and copyrighted. ©
Copyright
-∞
-
∞ Levent Ozturk. All rights reserved. Reproduction or use of any material, documents and related graphics and any other material from this World Wide Web server is strictly prohibited.
Site Map