Professional Background
I am a consultant of FPGA, Software and Hardware projects in Telecommunication, Wireless, Satellite, Data Communication, Aerospace fields.

I have over 20 years of hands-on experience in designing, managing, and successfully delivering real time and mission critical electronics hardware and software systems.

I have successfully delivered every single project I started during my carrier. I have delivered few projects that are first in the world.

I like to try to be the best in what I am currently doing whether it is FPGA, Software or Hardware and deliver superior products.

List of products I have delivered during the course of my professional career.

Engineering Tools are designed to help engineers to accelerate and perfect their work.

FPGA documents are extensive library of knowhow provided by the experts in the industry.

FPGA Questionnaire is your gateway to succeed in a critical FPGA project. It is the difference between salvaging or delivering the FPGA project. Connect to the best in the industry to maneuver your FPGA from a crash course.

FPGA Expertise is what we have already proven we can deliver successfully.

FPGA Project Cookbook will teach you how to create a simple FPGA design project and run it on your development board. It provides a quick overview of the design flow, explain what you need to get started, and describe what you will do as part of FPGA Project Management.



Engineering Background
Aerospace
Landing Gear control and monitor Hardware and FPGAs
Engine control and monitor Hardware and FPGAs
Wireless aircraft maintenance and control network Hardware and FPGAs
Develop standards and implement process based on DO-254
DO-254, DOORS, Traceability
Digital Signal Processing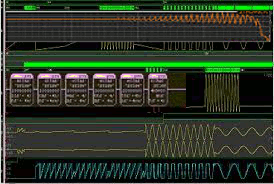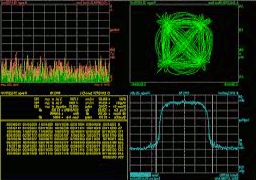 Variable Rate Cubic and 5th order Lagrange Interpolator
Upsampling, Downsampling, Fixed rate and Multi-rate digital signal processing, Matched Filters, RRC, Nyquist, Half-band filter
Quad Modulator
IF Modulator
Phase Accumulator
IQ Calibration
3rd order Volterra Equalizer
Differentiator
Integrator
Telecommunication
Satellite Communication
GSE Generic Stream Encapsulation, Mode and Stream adaptation
FEC Forward error correction, BCH and LDPC, Bit Mapper, QPSK 32APSK Modulator
Phsical Layer Framer
SpaceWire (IEEE1355) RTL
Wireless Communication
GSM
CDR Charging Software (C/UNIX)
CDR Charging Operation, Billing, Rating Operation (BSCS)
Phase2+ SIM Feature Management (GSM11.14)
ME-SIM Interface, GSM 11.11 (SIM - ME) interface
Roaming Data processing, EDI operation
HLR Home location register, VLR, MSC or 800 applications
BSC-BTS Line Planning software
GSM 7.05 with MS TSPI, MSVC++
GSM 3.40 and deployed GSM Short Message server
GSM ME Client Application software
GSM SMS Server
SS7
Call Control, ISUP
TCAP and MAP layers
OAM software for managing MTP, SCCP
TMN
Redundancy, Fault Logs, Network Alarm modules
Distibuted systems
Data Communication
POS
OC192
SONET
UART
X25, PAD (X3, X28, X29), T1/E1 (G.703, G.704)
ATM, Frame Relay
TCP/IP (v4, v6)
ASN.1(X.208) Abstract Syntax Notation One, LAT
Traffic Management

Virtual Output Queuing
Active Queue Management (AQM)
Priority Queuing in cell and frame level
Frame store and forward, frame assembly and disassembly, Cell conversion, Unicast, Multicast
Congestion Management
Dynamic Random Early Detection (RED)
Back pressure and handshaking
Traffic Policing and Shaping
Connection Auditing, FRR, WRR and WFQ hierarchical scheduling

Network Processors, Switch Fabrics and Classifiers
Security Encryption
RPR (IEEE802.17)Resilient Packet Ring
10GE 10-gigabit Ethernet
PLX 9056
ATM Statistics Asynchronous Transfer Mode

RS, PCS, E3

Gigabit Ethernet Protocol Architecture

TCP/IP
DDR2
USB
Database Administration Management
Oracle, SQLServer, MySQL, Sybase, Gupta, MS Access, Clipper
RDBMS DBA (Oracle, Gupta)
Oracle SQL, SQLPlus, PL/SQL
Project Management
Planning and implementing the necessary hardware, software and telecommunications equipment to maintain and/or enhance the wireless networks
Evaluating vendor products and recommended purchases consistent with the organization's short and long-term objectives
Recommending and implementing network policies and procedures and ensured adherence to security procedures
Gathering and analysis of project related metrics
Organization, coordination and the communication between teams
Feature management, SR management and product integration
Test hardware
Hardware
Board design schematics generation
RF / Microwave
ORCAD (Capture, Layout), PCB, SPICE, Circuit Design
Firmware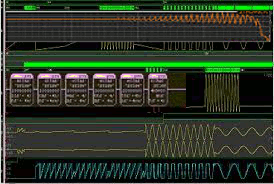 Complete FPGA design from initial conceptual design phase into full production
Power and size analysis
Part, IO electrical standards (SSTL, LVDS,...) and speed-grade selection
pinout optimisation, verification and selection
internal block architecture, efficient flexible and manageble inter module interface selection
RTL coding using Verilog
device and vendor specific manual RTL optimization for speed

DRAM controllers
FCRAM controllers
SDRAM,Flash controllers
PCI drivers and controllers
SPI controllers
UTOPIA DASL Interface
SERDES interface

self monitoring test bench, harness design, bit accurate simulation and verification,gate level and behavioral and board level simulation
fitting, placing and routing, manual placement and routing
static timing analysis
on-chip verification using SignalTap and ChipScope
signal integrity, optimizing drive strengts, IO speeds
Altera Stratix
Xilinx Virtex, Spartan
Verilog XL, Vcs, Synplify, Synopsys, Chrysalis, PrimeTime, Xilinx ISE, ChipScope, Altera Quartus II, Debussy
Software
Controller microcde,
x86 Assembly language,
Embedded software,
Boot straps and board support packages
Kernel modules and device drivers
User level application processes
GUI
Network Management, Managed Objects
Compiler optimisation
Load building
Object oriented,event driven,message based,real time
C/C++,
MS Visual C/C++ MFC and SDK, C#, .Net Framework,
Rational, Objectime (ROOM Tool, UML)
Assembly Language (Masm, Tasm, Intel x86),
Perl/Tk
SQL, PL/SQL, Pro*C(Oracle), SqlNet, SQLServer, SqlWindows (Gupta), MS ODBC,
TAPI, TSPI
UNIX Streams, UNIX DDI/DKI
Java, PHP, SGML, XML, XHTML, JavaScript, VBScript, Dreamweaver
SunLink SNA 3270 Gateway 9.0, SunLink X.25 8.0.2
UNIX System Administration (Linux, DEC OSF/1, HP-UX, Sun Solaris)
PPC/RTOS (MRI VRTX) Embedded Card
multithread UNIX STREAMS kernel
X11 GUI and text user interface
MSVC++, ODBC
Network Processor microcode and User Interface
?
Fpga Development Manager Jobs, Employment Fpga Development Manager Jobs available
Principal FPGA Design/Verification Engineer, Section Manager ...
fpga development manager jobs. Search Fpga Design Engineer General Manager
SR. MANAGER OF FPGA PROTOTYPING Fpga Fabric Design Manager Job - Fpga Manager
Fpga Manager 10 to 16 years of experience
All the material listed and linked at this World Wide Web domain are strictly private property and copyrighted. ©
Copyright
-∞
-
∞ Levent Ozturk. All rights reserved. Reproduction or use of any material, documents and related graphics and any other material from this World Wide Web server is strictly prohibited.
Site Map